UPDATE: enabling
https://ppa.launchpadcontent.net/kubuntu-ppa/backports/ubuntu/
https://ppa.launchpadcontent.net/kubuntu-ppa/backports-extra/ubuntu/
has brought my plasma up to 5.27
Operating System: Kubuntu 22.04
KDE Plasma Version: 5.27.8
KDE Frameworks Version: 5.104.0
Qt Version: 5.15.3
Kernel Version: 6.2.0-34-generic (64-bit)
Graphics Platform: X11
and now the shifting behavior for the trash can has stopped, at least.
.
.
.
when i enter edit mode and resize or move widget to my liking (indicated in red)…
i only get to enjoy that desktop until the next time i restart and then it will either move or resize itself to the states shown in the pics
what is going on? and how can get my edits to stick without the system constantly fighting me?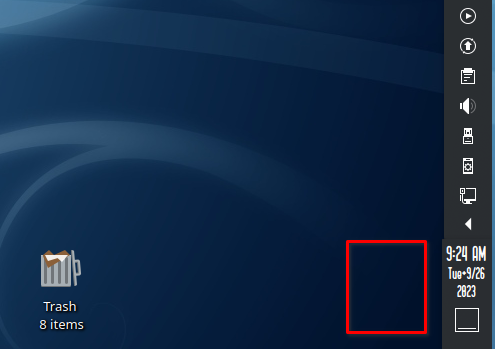 bottom right corner of primary monitor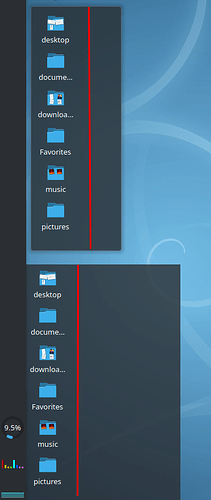 bottom left corner of primary monitor
note: that i have both the default folder widget and the transparent folder widget and the both exhibit the same behavior after restart.
also note: the transparent folder widget allows placement right up to the left side panel, where the default folder widget does let me place it that close.
Operating System: Kubuntu 22.04
KDE Plasma Version: 5.24.7
KDE Frameworks Version: 5.98.0
Qt Version: 5.15.3
Kernel Version: 6.2.0-33-generic (64-bit)
Graphics Platform: X11
Processors: 8 × Intel® Core™ i7-2600 CPU @ 3.40GHz
Memory: 11.7 GiB of RAM
Graphics Processor: NVIDIA GeForce GTX 960/PCIe/SSE2