Gradience is a GNOME app that allows changing the colours of the GTK4 apps using libadwaita. It does so with "named colors" (Adw – 1: Named Colors) - it just changes the predefined colours of the Adwaita stylesheet.
Considering that KDE Plasma automatically applies your colour scheme to GTK2/3/4 Breeze theme, could the same functionality be implemented for apps using libadwaita?
It looks really good and doesn't break libadwaita applications, addressing the main issue developers have with GTK theming.
For example:
Nautilus next to Dolphin

Themed libadwaita app (Gradience) next to Kirigami app (Tokodon)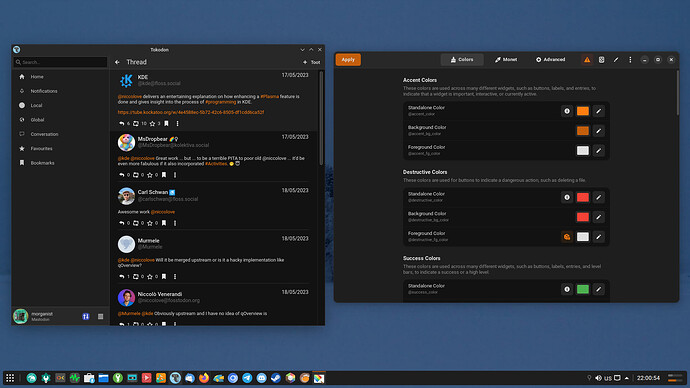 GTK4 app (Gnome Disks) next to GTK4+libadwaita app (Endeavour)