OS: Fedora 38
Kdenlive: Tried both (23.04.0 flatpak, 22.12.3 Fedora rpm)
I cannot drag and drop any clip (be it title clip created or video clip) to the timeline. As soon as I start dragging the clip, there is a ban mark appears. This mark seems what I do is disallowed.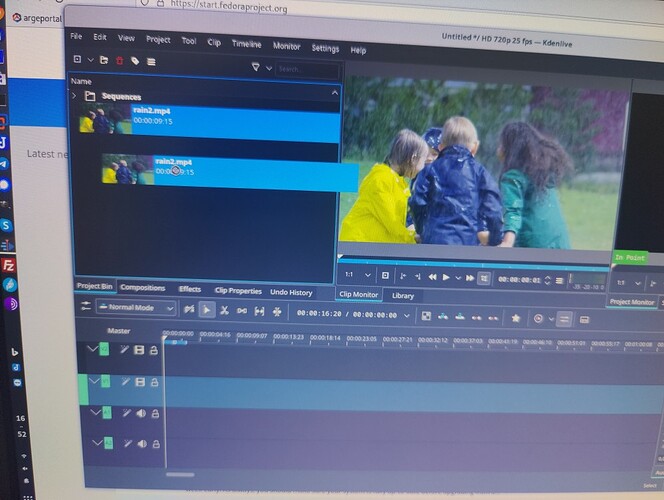 What am I doing wrong?
Thank you.
PS. It happened after upgrading to Fedora 38 and Kdenlive.