In Konsole, let's say I do a ls -1 and then ctrl-click on a entry for file.py. As far as I understand, this should open the file in my default text editor. Right now it's opening in kate, but I want it to open with code --wait.
Here are some screnshots of my settings: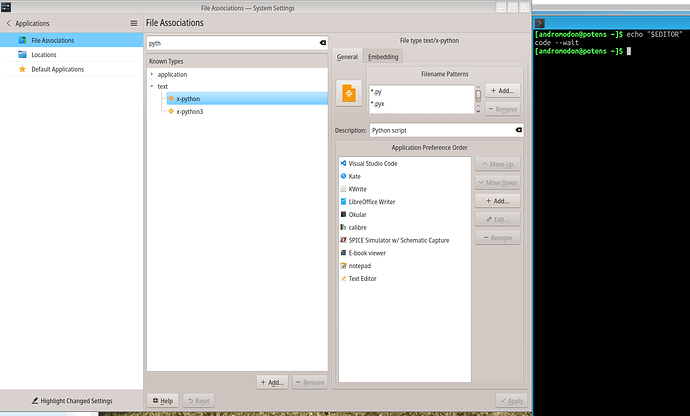 Notice how the file associations for both x-python and x-python3 have Visual Studio Code as the top entry, and my EDITOR env is also set to code --wait.
What could be the issue and how can I fix it?