Hey guys!
I'm using Kubuntu 22.04 on a laptop with supported resolution up to 1366x768 and I'm trying to scale my display with the following command:
xrandr --output (my_display_name) --panning 1600x900 --scale 1.17130307467x1.171875
Apps and panel scaled correctly but the desktop stayed in the previously used resolution.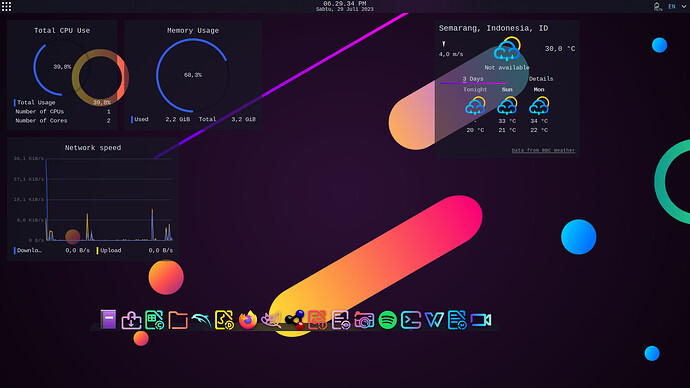 I have tried quitting and restarting plasmashell but the issue remained.
Anyone have any idea on how to solve this?
Thanks in advance!