Quite often and all of a sudden, my desktop starts to glitch in the right and bottom borders as you can see on the screenshot (I blurred my icons to keep my privacy).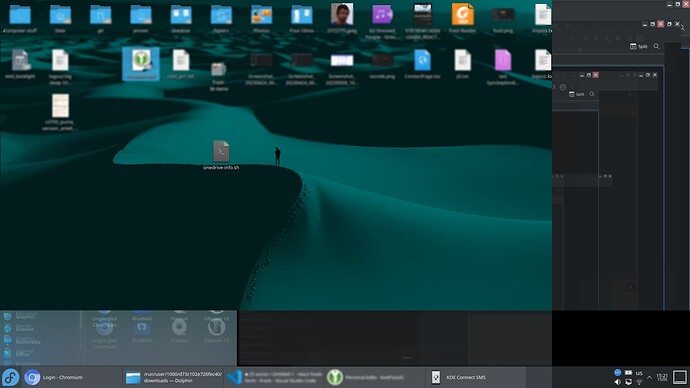 The only way I found to stop it is to reboot my machine.
Anyone has ever experienced this glitch? Is it possible to completely fix it?
This is my first post on this forum, I wasn't sure if I should create a ticket on the Bug one instead.
Here is my system's information
Operating System: Fedora Linux 38
KDE Plasma Version: 5.27.5
KDE Frameworks Version: 5.106.0
Qt Version: 5.15.9
Kernel Version: 6.2.15-300.fc38.x86_64 (64-bit)
Graphics Platform: Wayland
Processors: 8 × Intel® Core™ i7-8550U CPU @ 1.80GHz
Memory: 15.5 GiB of RAM
Graphics Processor: Mesa Intel® UHD Graphics 620
Manufacturer: ASUSTeK COMPUTER INC.
Product Name: ZenBook 14 UX410UFR
System Version: 1.0
Thanks for your answers