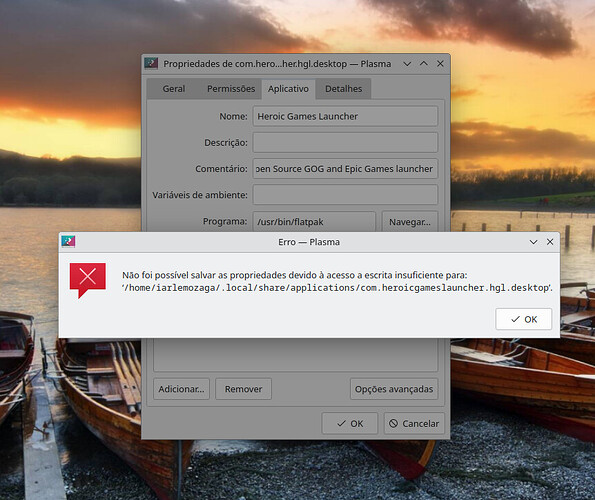 Image Translate: Could not save properties due to insufficient write access to:
'/home/iarlemozaga/.local/share/applications/com.heroicgameslauncher.hgl.desktop'.
Hello, When I try to edit a Flatpak app for example to use the Discrete GPU doing > Right Click > edit > App > Advanced Options
Does Someone knows how to fix that?
I saw that there is a Bug Report about that but till now nothing will done, so maybe someone did something different to fix that?
Thank you