Hello,
I am facing a issue since update to version 23.04.3 under Linux Mint, i have many footage in .mov file that is made with PNG image, so it use the PNG codec.
This footage are from the Footagecrate website (the free footage) and many i made myself with Natron.
I always use it in Kdenlive, all was right, and since the last (maybe 2 last, since the last time i use it was in April this year and it was working), on the last version, when i import this type of file, it detect it as a sound track that is just not usable.
But if i open a project that use this file, all is working.
Here is a screenshot how it import the file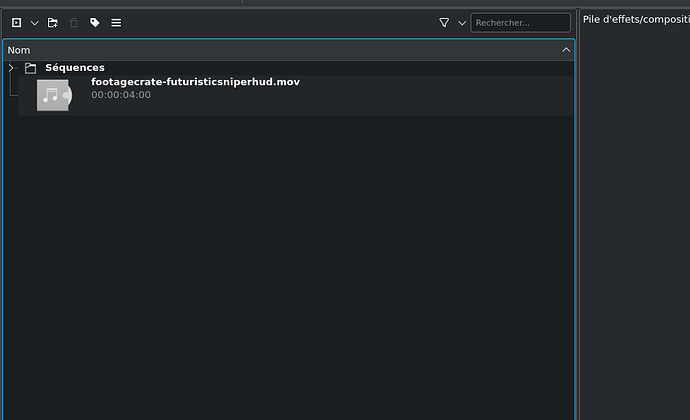 Of course all the file are ok and work perfectly with VLC.
I try to copy the sequence from the working project, but when i past it on the new i get the exact same issue.
If i import a standard .mov video from a Iphone, it work, but not a footage using png codec.
Many hours i try now, maybe can someone try to see if that a general issue or only at me ?
Thanks a lot