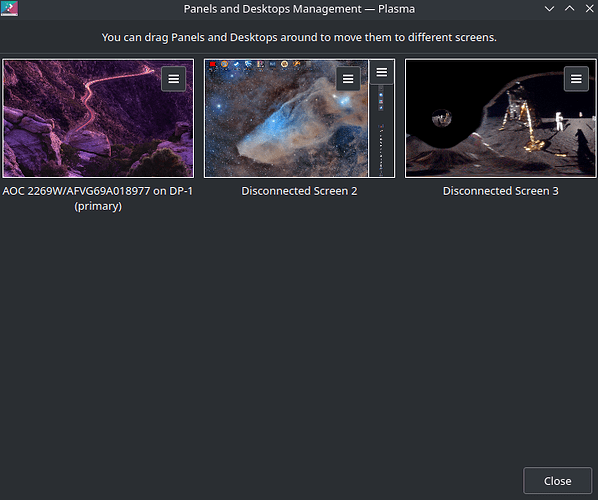 This screenshot shows exactly why I've opened this window in the first place. I use two screens, with my left display being my primary display, when its connected. I use it for gaming, and not just on my PC. When I change inputs on the left display, my right display becomes my primary display. This is all great, working as intended.
But now my panel is gone. You see, I keep my panel on my right display, where I never use full screen content. When the primary display disconnected, my right display became screen 1, and now the panel gone, because its on the disconnected screen 2.
I'm sure I'm not the only one that has this dance, it must effect at least 1 laptop user out there. This would be a nice thing to get fixed before Plasma 6 lands.