…what would you use? A tiling wm, a floating wm, xfce, gnome…? Me personally I never really liked DE's. Besides one, maybe two, I've been this openbox geek since…2005-ish ( tempus fugit). Moreover, a lightweight freak. Debian cores with a Bang mindset loaded with scripts, cornerbindings…the works. Fast. Aiming for the under 100 mb boot.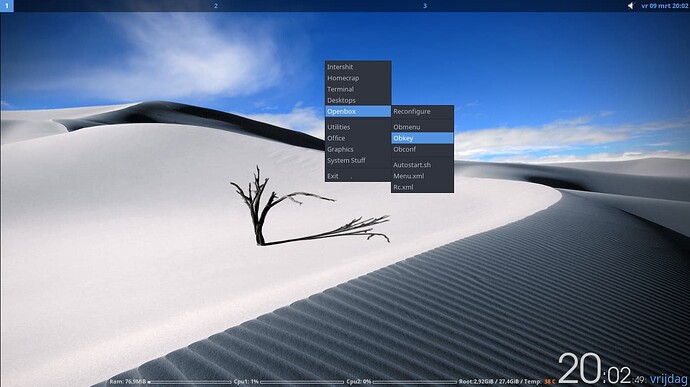 Well under…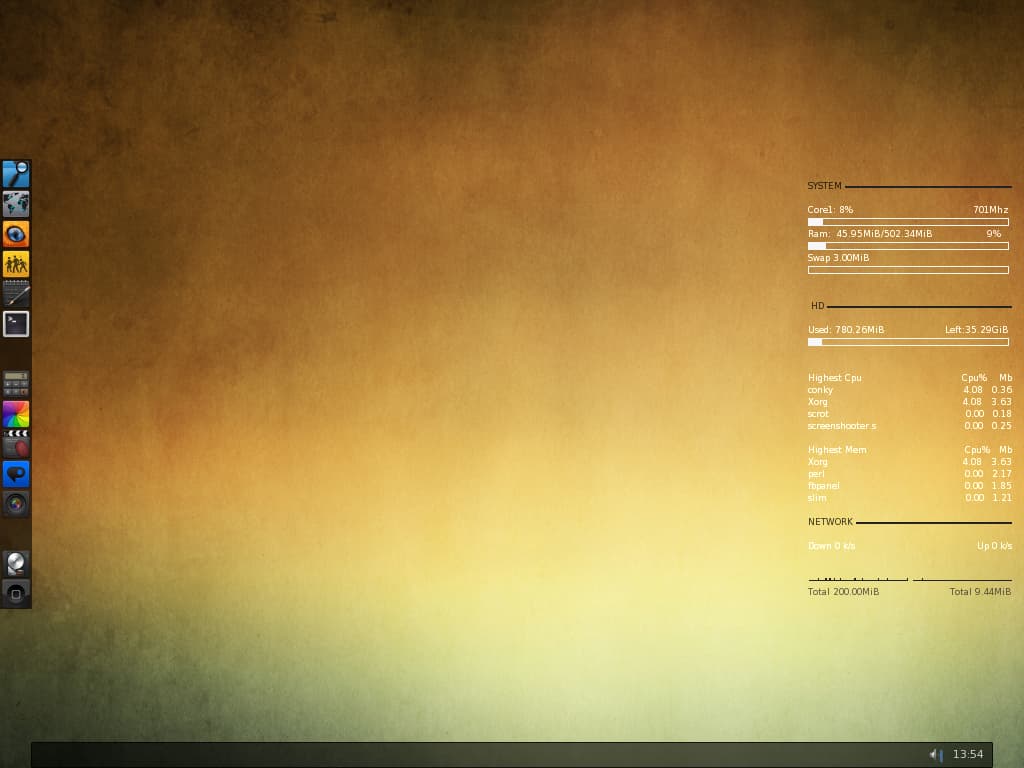 That one wasn't Debian though. That was one of the most amazing distros I've ever seen. Iso was about 100 mb, booted around 28 mb in lxde and was lightning fast. As in…instant. You had fast Pups…and then you had blazing Slitaz.
I took out chunks of the lxde and booted straight into a bang ( tint2/fbpanel/openbox). I actually bought this Napoleonistic pc for twice nothing to see if it would still fly. It did.