My Kate refuses to accept any spellchecking library: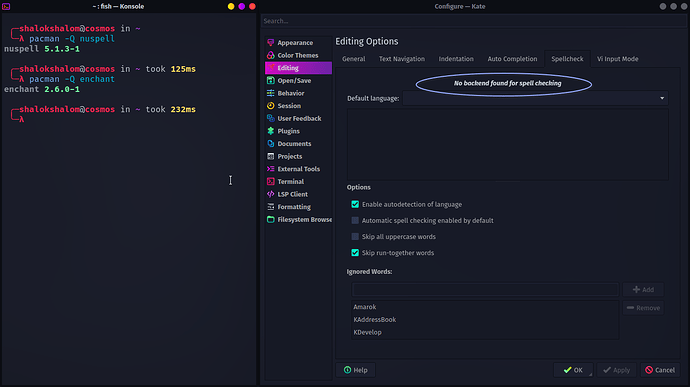 I also tried hunspell, and have Sonnet installed as well.
What has come to my attention, is that none of that is specified in the package description.
I already sent an email to the respective package list, but is it required to include them at build time, for it to work?
I am on Arch Linux.