So the Plasma keyboard shortcuts feature is one of my personal "selling points" when it comes to Plasma's best features, but there's one thing that's been bothering me since the dawn of time (or when I started using Plasma), and that's the amount of pollution that ends up automatically added to it. Is this a common issue? Here's what I mean: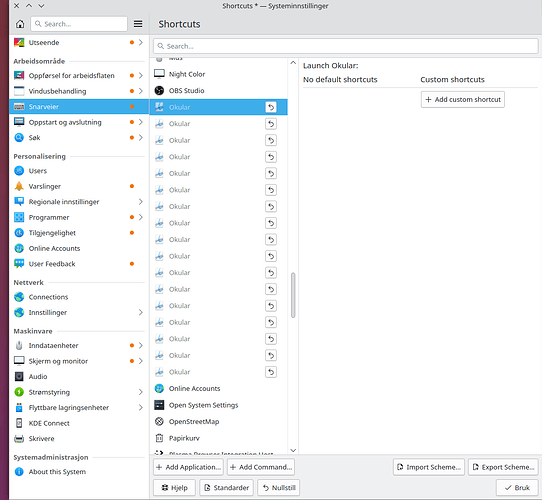 Just like the application shortcuts editor, apps like Okular and Krita get duplicated by abysmal amounts, there are currently 23 Kritas in my shortcuts editor. I guess it has to do with mime types?
The other thing are when Wine apps get added to the shortcuts editor, but that's less of an issue because they don't get a million duplicates… Still a bit annoying though.
Either way, does anyone else experience this? Can I somehow avoid it? Thanks!