I was explaining a feature to another user in a thread about how you can set scripts to work with activities
This great feature is severely hidden and I only found it myself in a video or article (I can't remember which) which was showing lesser known features. The feature seems half finished, when you create an activity the folders to put scripts in aren't created and when you remove an activity the folders are left there. The first thing is this needs to change.
It would also be great to have the option to set these scripts in the GUI, then a lot more people would realise they exist. Maybe as a tab in this dialog: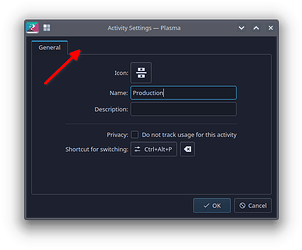 Said settings being conceptually like this: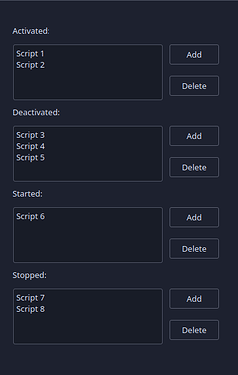 Hopefully you get the general idea.