Because of
I'm trying to test lots of incremental changes to a .desktop file. However, the file edit dialog doesn't seem to automatically save changes immediately, yet doesn't offer an Apply button either.
For instance, if I change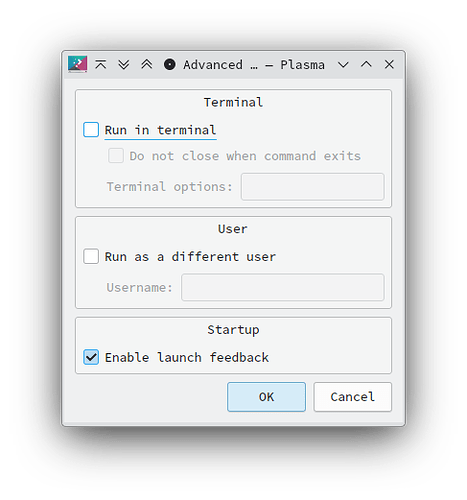 to
without clicking OK at
It doesn't seem like changes are immediately saved, because if I try running the application from Application Launcher, it doesn't invoke a terminal.
Yet, I don't see an Apply button. Am I being dumb, or is this an oversight? I don't want to have to go through the Application Launcher plasmoid, then click edit on the relevant entry (.desktop file)'s context menu to test each change.