I've created a Plasma 5/6 applet for showing system temperatures on both desktop and panel, using libksysguard/ksystemstats for temperature information (the same backend as the new System Monitor).
It's brand new, but inspired by the original created by kotelnik/clearmartin - one of my favourite plasmoids.
I started by creating it for Plasma 6, and it might be one of the first unofficial applets targeting it. After polishing it off and porting to Plasma 5, I decided to release it on the KDE Store.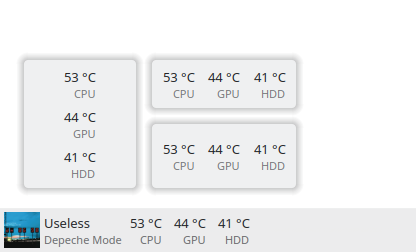 Please let me know what you think!