The lonely butterfly, emerging from it's cocoon, reflected on the top wall. This wallpaper emits the vibes of "personal growth", and a "reflection of me". I have rendered the Image in 4K despite having a pretty old CPU
. I have the source .blend file, which I can mail privately if needed. Suggestions for improving the design are welcomed.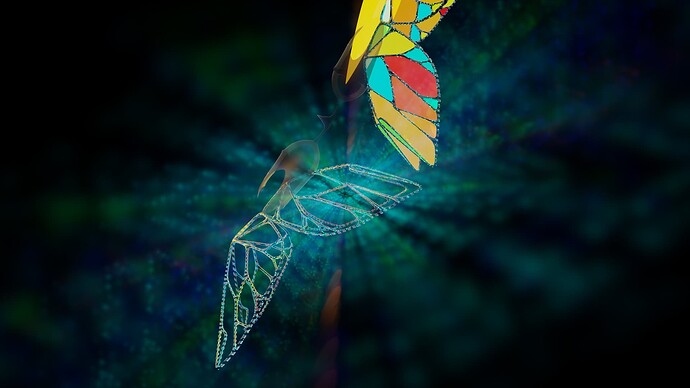 As a side note, winning the Framework is not particularly my goal, but even if my wallpaper is included in the system wallpapers, it would be a great thing for me
EDIT:
Looks Great, Right?