Sometimes I wake up early, and sometimes I go to bed early in the morning as well
This is my minimalist drawing of the very early and beautiful morning I sometimes see, with the moon still up in the sky.
The name is Ukrainian for "morning" — ранок or "ranok".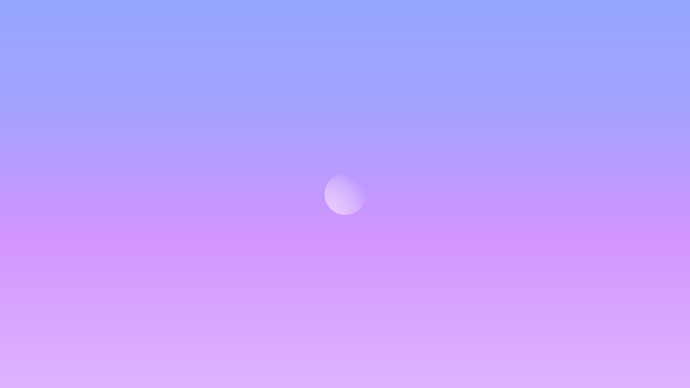 Philosophically, there is no dark theme — I see it both after a good sleep, and after a good night at the computer.
As for the mobile version — just use the center part, cutting out unused horizontal space. This can be adapted, it necessary.
The source for this piece is an .html file with the use of embedded CSS. Screenshot it in any headless browser, at any resolution. It should work at different aspect ratios as well.