Searching via Get New for breeze in kcmshell5
[ ] Report to Log in to KDE Bugtracking System
or #Konsole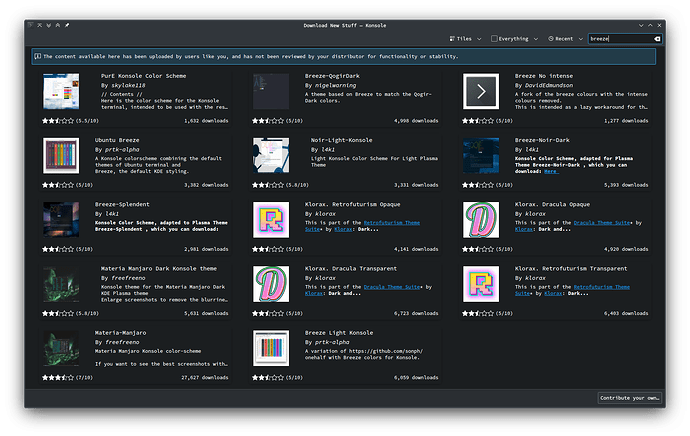 doesn't show breeze as an available theme. Nor does Search: Breeze.
I realize that this is the norm for distributions currently
But is there a deliberate reason for this?
If not, I could always publish the official Breeze theme myself, but anyone can do that - it wouldn't help users who want the official version find it.
I wonder whether I should file this at Log in to KDE Bugtracking System.