Hi there,
I am observing occasionally a very nasty bug that I don't understand fully so far and not found in reports so far. So I hope that someone here might provide some help to further investigate it.
After working fine for days (maybe even weeks) it happens that a user window seems to "burn" into the wallpaper. Its difficult to explain, so here is an example: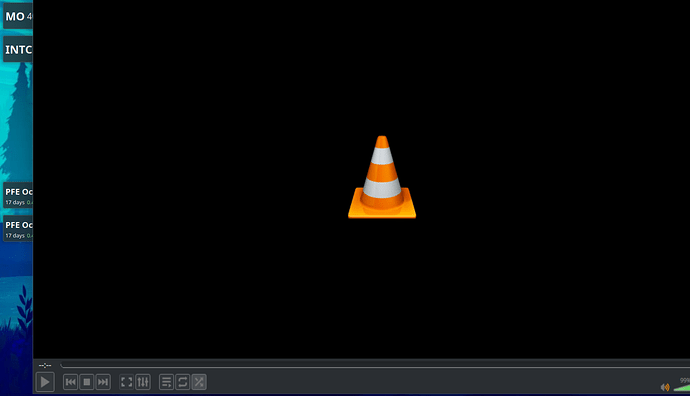 You see at the left the actual background of my desktop and at a first glance it looks like there is a VLC window over it. However there is actually no VLC instance running anymore and all processes related to VLC are actually killed. For some reason the last image of VLC is actually used to draw into the desktop. When right clicking onto it, I get the context menus of widget that are placed on the desktop and I can use them.
My first thought was that "plasmashell" does have somekind of bug and tried to recover from it, by restarting it using: kquitapp plasmashell && plasmashell --replace
The shell is actually restarting, I see that the taskbar is getting closed and opens up again, but the issue is still there.
The second thought was that it might be something related to Kwin, so I did restart it as well without any success.
As it really just happens very rarely, it might be just bad luck, but I observed it so far just on the seconary screen of the system and never on the main one.
Only option so far to fix this is to log out and login again being quite nasty.
KDE PLASMA 5.27.8, Framework 5.109.0, Qt 5.15.10 on a Fedora 38 system running a NVIDIA card (prop) with two monitors. Any ideas what this might be or how to further debug it, so I can open some useful bug for it? Or at least a wild guess what component might be causing it as plasma and kwin seems not to be the root cause?