Hello.
There are some situations when you are trying to copy a file to the location where it already exists. For example, when extracting file from archive to the place where it was already extracted.
The overwrite dialog may seem complicated to somebody. The current dialog looks like this (not from ark):
and for folders: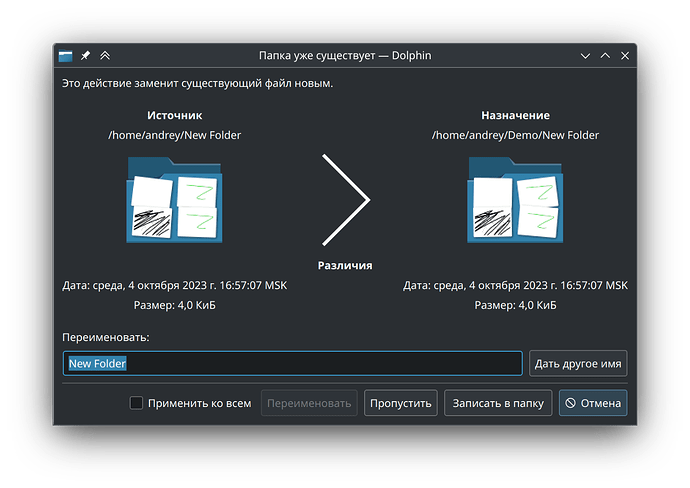 The date length is very long.
What do you think about redesigning it?
For example, we can remove the arrow, reduce date string, hide rename field, add Hide details button (to hide details of differences), make the preview smaller. If possible, add source ark file name (Archive.zip) to the text.
For example:
Here we write file name once (because it will be the same anyway).
But here we have a duplication of message "File already exists" (in window title and in message).
Also, do we have such bubble element for the dialog? I mean that area saying file name and question. If not, we can just write plain text there.
The differences (if presented) in size and content (hash sum identity) may be written in the middle, as in original.
Let me know your thoughts.