When i run btop in Konsole, this is how it look like: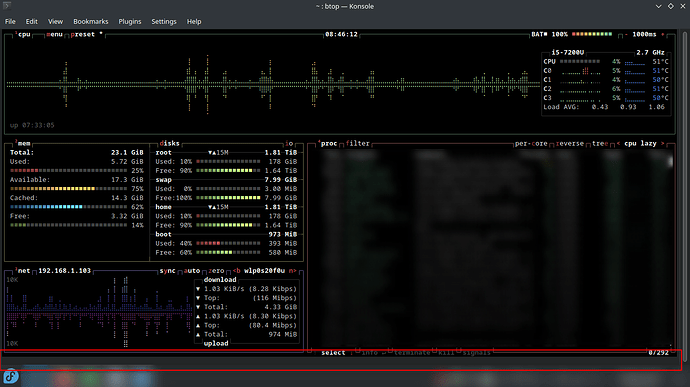 How to get rid of this extra space at the bottom that is marked by the red rectangle ?
I tried several things but couldn't remove it. This is also the case when running the normal Konsole without btop. The prompt stops just before that extra rectangle, meaning that the prompt does not stick at the very bottom of the Konsole's window.